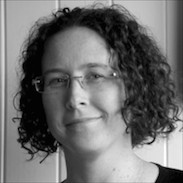 Elissa Farrow has extensive experience in strategy creation, review and organisational change. Elissa has supported organisations to successfully implement customer focussed initiatives in a number of industries including transport, resources, technology, legal, construction, public and community services. She is value and benefit focussed and brings an additional delivery strength to the 3rdView team.
Elissa is a partner to 3rdView and is the founder of 'About Your Transition' her consulting and training business specialising in portfolio, program, project and change management. Elissa is an experienced facilitator, coach, mediator and mentor and brings a creative approach to organisational and customer problem solving and strategy formulation. Elissa draws on 18 years of experience working with individuals, teams and organisations (both global, national and local).
Elissa is the current Queensland Chapter Lead for the Change Management Institute and the Director of Ethics for the International Institute of Project Coaching. She is an active contributor to thought leadership through her regular blog on change management related topics on projectmanager.com.au. She completed a Masters in Social Welfare, Administration and Policy at UQ in 1998 and holds a Bachelor of Social Science from QUT and a Graduate Certificate in Management from RMIT. She has a range of other qualifications in the portfolio, program, project and change management field and has formal certifications in training and education, coaching, Myers Briggs Type Instrument and Team Management Systems. Elissa is regularly asked to present at national and international conferences on change and project related topics. She is a registered trainer in PRINCE2, PMBOK, Managing Successful Programmes, Managing Portfolio's and Portfolio, Program and Project Office establishment.