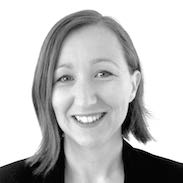 Hayley Langsdorf Is a Brisbane-based visual communication consultant, who works with businesses and teams through, Graphic recording, Visual Facilitation and Illustration – to help them tell their story. Hayley works with people to draw out their journeys and perspectives into simple, visual narrative that people can connect with.
By applying creativity, design thinking and storytelling she is able to break down 'old problems' and complex ideas, in visually compelling ways. Hayley very passionate about taking a customer centric approach to any project she commits to.
Hayley brings innovation, creativity and a possibility mindset to work with her every day. She is a strong collaborator who uses visual storytelling to facilitate change and new directions. With 10 years of hands on experience in communications, learning, change management and leadership she brings a diverse toolkit of skills. Next to being a visual communicator, critical thinking, creativity and problem solving skills are amongst Hayley's strengths.