Nikki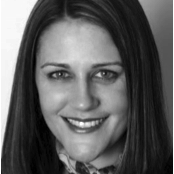 am is a senior consultant who specialises in supporting organisations to navigate significant change. She is passionate about taking the customer perspective, and approaches all business challenges and opportunities with customer at the heart.
Nikki brings a customer-focused approach to strategic and operational projects. Her ability to design processes, systems, communications, and training from the customer perspective, drives a seamless integration between internal and external customer activities.
Nikki's exceptional stakeholder engagement skills ensures that people from all levels of an organisation understand and are committed to achieving culture or system change. She is focused on ensuring that benefits are achieved, and success is measured.
Nikki has significant experience working with ICT transformation and service improvement. She has worked extensively in the retail and distribution parts of the energy sector, and has spent significant time working in Queensland Government (Queensland Fire and Rescue Service), and in large and small private organisations such as Suncorp, BMA Coal, and B&R Enclosures.
Nikki is positive and energetic, while sensitive to the impact of change on people. Her engaging style captivates those around her, and allows her to naturally develop trusting partnerships. She is empathetic, collaborative and practical, making her a great asset to any team.